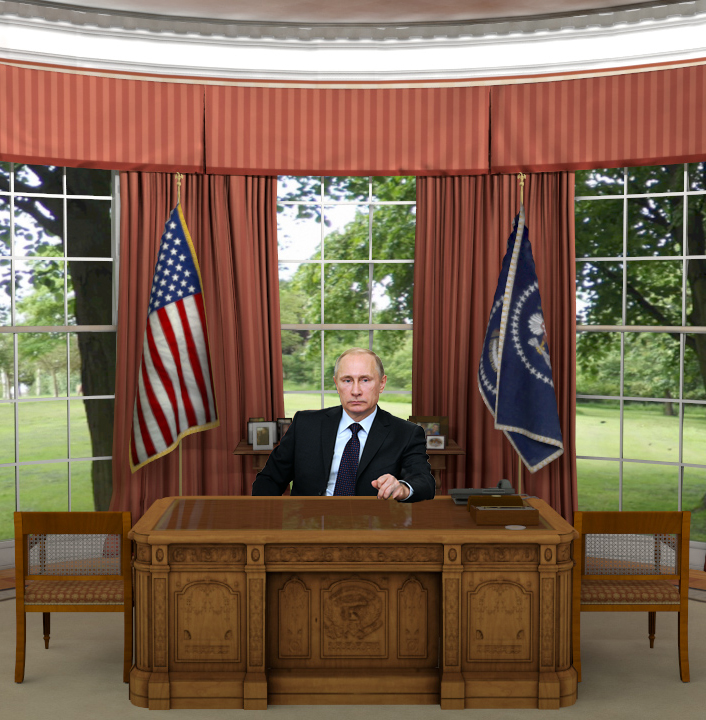 "It's time." That simple phrase became the rallying cry behind the 2004 Ukrainian Orange Revolution in response to the hacking and rigging of the election on behalf of Russian puppet Victor Yanukovich. The people at every level of society revolted and the Constitutional Court ordered a revote where the candidate who was cheated won by a landslide.
Now "it's time" in America to revolt against the Russian rigging of our election with the cooperation and collusion of Donald Trump and his associates. There is no longer any doubt that this occurred, so we are faced with what our response should be. RussiaCyberGate is our campaign to reclaim our democracy and our legitimacy.
In 1972, people associated with President Nixon's re-election campaign burglarized the Democratic National Headquarters looking for information they could use against his opponent. The burglars were caught without taking anything, and this single event led to the Congressional Watergate hearings, the indictment and prosecution of Nixon's top staff, and the impeachment and disgrace of Nixon himself.
In 2016, Russian hackers broke into the Democratic National Headquarters and stole a massive amount of data, which they then used to harm Hillary Clinton and other Democratic candidates. Donald Trump and his campaign team not only exploited that illegal hack, but they received purloined data, conspired with the Russians to use that data even when it was doctored, coordinated with Russians and Wikileaks to leak that data in the most damaging way, and even urged Russian hackers to hack more data. The hackers also broke into almost half of the state election systems for malevolent reasons. This was a criminal operation from start to finish, and it needs to be treated as such.
Our Demands
We demand that the Department of Justice launch a broad criminal investigation of the RussiaCyberGate affair, complete with a federal grand jury, with the goal of prosecuting every person who was involved with this criminal operation. Whether this is done under the "Special Counsel" provisions or through the appropriate United States Attorneys Office, the order for the investigation should be issued with dispatch.

We demand that the Senate confirm no person nominated by Donald Trump if that person has had any prior business relations with Russia or anyone in the Russian business or political community.

We demand that a new presidential vote be held as was done in Ukraine and more recently in Austria when fraud and manipulation occurred.

We demand a new Voting Rights Movement with the goal of ensuring that everyone gets to vote and that all votes are counted.
Action Items
We will be mobilizing Americans across the political spectrum to support this campaign. This is not a partisan issue but rather one that goes to very core of our democracy—the fairness and legitimacy of our elections.

We ask all advocacy organizations to join this campaign so we can quickly have the "voices of the millions" to echo our demands.

We ask all Americans to call, write and email their Congress members and the Department of Justice to ask that they support this campaign.

We urge all Americans to let their voices be heard in the streets with sustained peaceful protests.

We will insist that the media protect the interests of our country by reporting the truth about Russia, Trump, the election and the crimes that occurred.  
No events yet.